We offer non-surgical solutions for facial toning and skin rejuvenation, such as LED Light Therapy, Microcurrent and Skin Resurfacing, Remodeling, Hydratone and our Face Contouring Machine.
Our medically trained aestheticians will consult with you, provide a thorough skin assessment and tailor a treatment plan specific to your skin care needs. Any concerns will be discussed, and pricing will be agreed upon before any advanced procedure.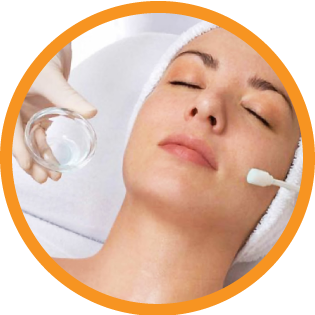 TCA Peel (15%-25%)
Needs 5-7 days of down-time/recovery. No sun. Treats advanced sun damage, age spots and uneven pigmentation. All skin types.
$250-$800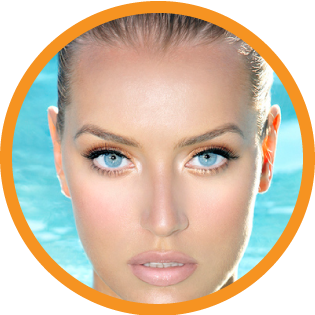 OBAGI Radiance Peel
No down-time. Instant results! Improve your skin's look, texture, and feel in minutes. Tighter, smoother, brighter-looking skin! Series of 6 peels recommended.
$150
Series of 6 Peels $850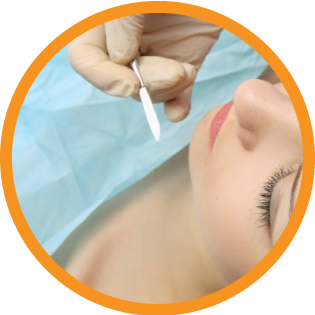 Dermaplaning
Painless physical exfoliation of the top layer of skin. Instantly removes dead skin cells and leaves your skin feeling softer with a radiant glow. NO downtime and make up can be applied immediately.
Add-on Mini-Facial 50 Minutes $200
Add-on Cleanse Only 30 Minutes $175
Dermaplane or Peel to Specialty Facial 15 Minutes $75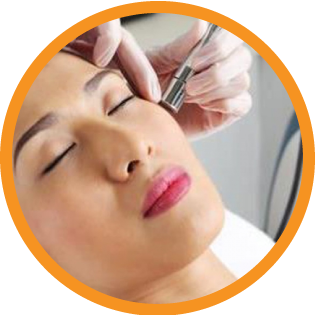 Medical Microdermabrasion
Medium depth exfoliation treatment. This painless and non-invasive procedure focuses on resurfacing the skin. Refine the texture of your skin while reducing fine lines, acne scars and sun damage.
50 Minutes $225
Add-on Facial 30 Minutes $125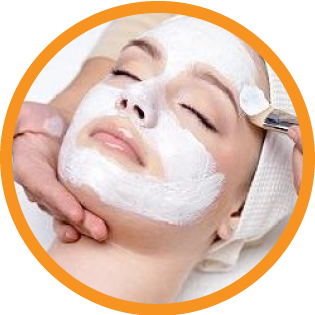 Enzyme Platinum Peel with Dermaplaning
L. Spa's exclusive anti-aging skin treatment. Enzymes combined with Alpha and Beta Hydroxy Acids remove layers of dead skin cells. Reduce fine lines, improve tone and texture.
Face, Neck & Chest 75 Minutes $225


Facial Treatments
This new system is based on advanced ultrasonic technology developed by CACI International, a world leader in non-invasive treatment systems. Recommended by renowned dermatologists and author Nicholas Perricone MD, the CACI Ultra is the secret behind many of Hollywood's most beautiful faces!
The Age Smart Radiance Facial
Includes ultrasonic exfoliation which provides a far gentler and less aggressive alternative to traditional microdermabrasion. Micro-current re-educates facial muscles and softens lines and wrinkles. LED light therapy stimulates collagen production, evens skin tone and removes redness. Finally, ultrasonic technology is used to infuse a customized serum, leaving the skin radiant and glowing. No down time.
$375 or $2700 for a series of 8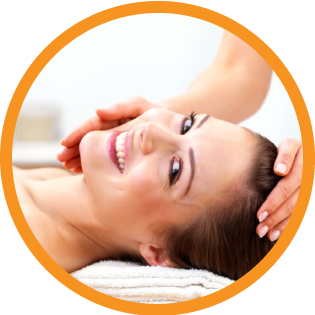 The Age Defying Facial
Provides a painless alternative to more aggressive anti-aging practices. Micro-current is used to lift and tone facial muscles. LED light therapy stimulates collagen production which is responsible for the elasticity and firmness of the skin.
$280 or $2016 for a series of 8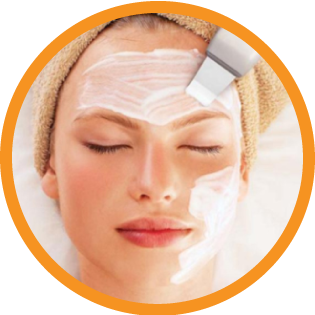 The Ultrasonic Deep Pore Cleanse
Suitable for all skin types, even the most sensitive. Based upon ultrasonic exfoliation, this treatment uses a non-abrasive form of microdermabrasion that employs sound vibrations and moisture to cleanse the skin. Exfoliation is followed by an anti-bacterial dose of healing LED light therapy and the infusion of products tailored to the needs of each client.
$200 One session: 75 Minutes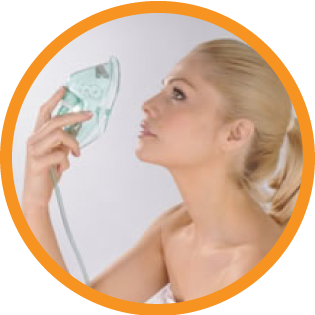 Hydra Tone Mask
Combines active micro-current rollers with a unique hyaluronic acid-based gel mask. This ultimate hydration restores tone and firmness. The mask is drenched in collagen, rosewater toner, and vitamins which will be infused into the skin using specialized micro-current rollers.
$50 add to any treatment
*Prices for Master Aestheticians may be higher. Please call for a quote.